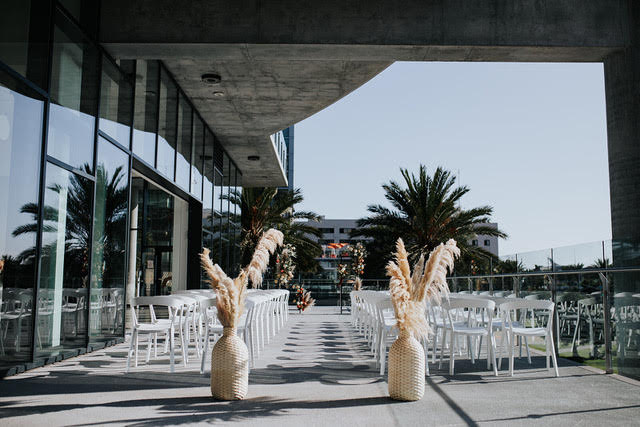 Situated on Lane Field, site of the original Padres stadium, The Lane offers 12,000 square feet of versatile interior and exterior event space. The layout creates an effortless flow between the gathering areas, culminating in a covered terrace with iconic views of the San Diego Bay.
The elevated 3,500-square-foot terrace overlooks the waterfront and Lane Field Park. Enjoy music, lounges, bars, or appetizer stations in the San Diego sunshine before moving the party indoors. The terrace provides the ideal backdrop for cocktail hours, intimate ceremonies, sunset networking events, and more. The Lane also offers a furnished bridal suite, stylish restrooms, a large prep kitchen, and modern amenities.
Book The Lane as a turn-key venue, or use the space as a creative palette to bring your vision to life.